Fernando Trancoso, owner of Tepex Food Truck, hit the streets of Colorado Springs in October of 2020.
His food truck has become popular for the flavorful dishes from Central Mexico. He grew up in Aguascalientes, Mexico, which is north of Guadalajara.
The third of seven children, he started learning about his people's food at the age of 12 when he helped neighbors who had a market. At 16, he and some friends came to the U.S. for a short visit. He liked what he saw and never returned to his home.
Instead, he ended up in Santa Fe, where he honed his culinary skills and wine education over 21 years in some of the top-rated restaurants in New Mexico. Although he moved to Colorado Springs in 2020, his immediate family are still in Mexico. He is divorced and shares custody of his two young sons, who live in Santa Fe with their mother.
We joined Trancoso for lunch to learn more about his journey from fine dining to coming to Colorado Springs and opening a food truck. We also got a hint as to what his next step in the restaurant industry might be.

Popular Colorado Springs burger spot gears up for St. Patrick's Day | Table Talk
Question: For uninitiated customers to you and your food, how would you describe the dishes you create?
Answer: My food is a tribute to my culture, to my history and to my people. The concept is Mexican food in the spirit of art. Everything has a touch of romance. My philosophy is based on the traditions and the love for fresh ingredients, ancient techniques and cooking by hand, from scratch. Nothing is frozen. I cook from the heart and I give my heart and soul into all my dishes and that is what I want people to feel, to take from my food truck.
Q: When did your love of food and cooking start?
A: When I was 12, I started helping a family nearby sell food on weekends. I loved watching my grandmother and mother cook too. The same way our abuelas (grandmothers) have done it for centuries. To me good food means good times.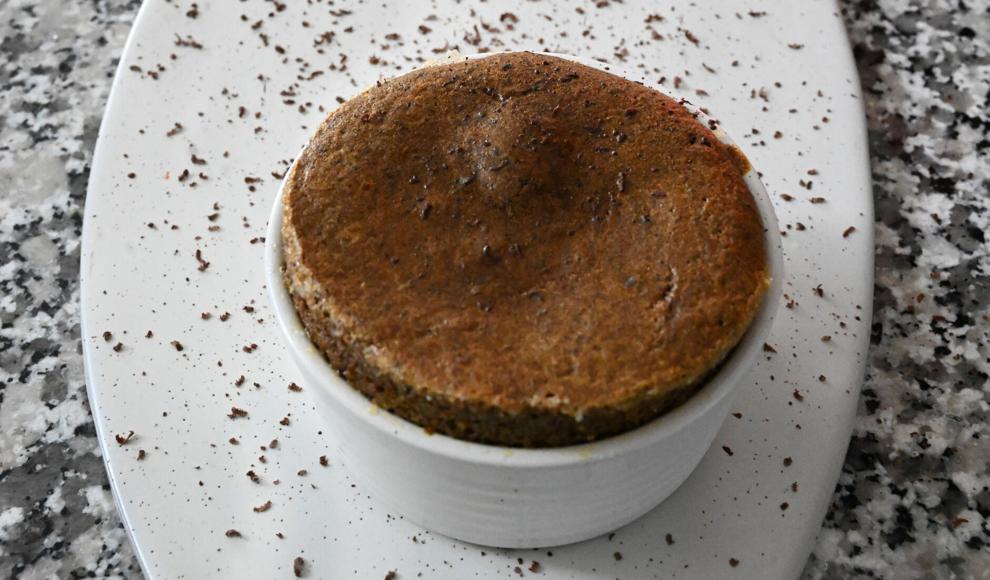 Q: Besides your family influences, were there other people who influenced you?
A: Yes, Diana Kennedy. I have so much respect for her. She made Mexican dishes the way they should be made. I like to make her recipes but with my own touch. For instance, for her mole, she would use chicken. I like to use duck confit for a more intense, deep flavor. I would serve it with green tomatillo-based mole with serrano chiles and pumpkin seeds. The duck confit is a French technique and the mole is a traditional Central Mexican technique. (British-born writer Diana Kennedy was thought of as one of the world's leading experts on authentic Mexican cuisine and was the author of nine cookbooks on the subject. She died July 24 at her home in Zitácuaro, Mexico. She was 99.)

Colorado Springs says hello to New York-style bagels | Table Talk
Q: At 16, how did you get into the restaurant business in Santa Fe?
A: I started like everyone else, as a dishwasher. I worked at Sonic for a while and then got my first break with a job at Bert's La Taqueria in 2001. I was offered a job as a waiter, but my English was limited. I had always done well in school and figured I could learn quickly. I was there for two years and did learn English. Then I went to an Italian restaurant, Osteria d'Assisi, where I was bartending and waiting tables. I was there six years. That's where I fell in love with the world of wine. I did not drink at the time, but I loved the stories about the history of wine, how the grapes are grown and how wine is made.
Q: Did you pursue wine education?
A: Yes, I have completed the second level of wine education through the Court of Masters.
Q: During the 21 years you lived and worked in Santa Fe, who are some of the other chefs in your culinary ladder?
A: Martín Rios at Restaurant Martín has been a mentor for me. He has been a finalist five times by the James Beard Award. Also, Fernando Olea who owns Sazón, a highly rated place with four AAA diamonds, has been influential with my culinary and wine education and appreciation.
Q: How did you develop your culinary skills?
A: I am a front-of-the-house manager and not a trained chef. However, my love of excellent food prepared beautifully has inspired me to study cooking. And I have had the opportunity to work with amazing chefs, award-winning chefs. I always love cooking and learning as much as I could. Watching chefs' techniques and ways of beautiful presentation — it's awe-inspiring.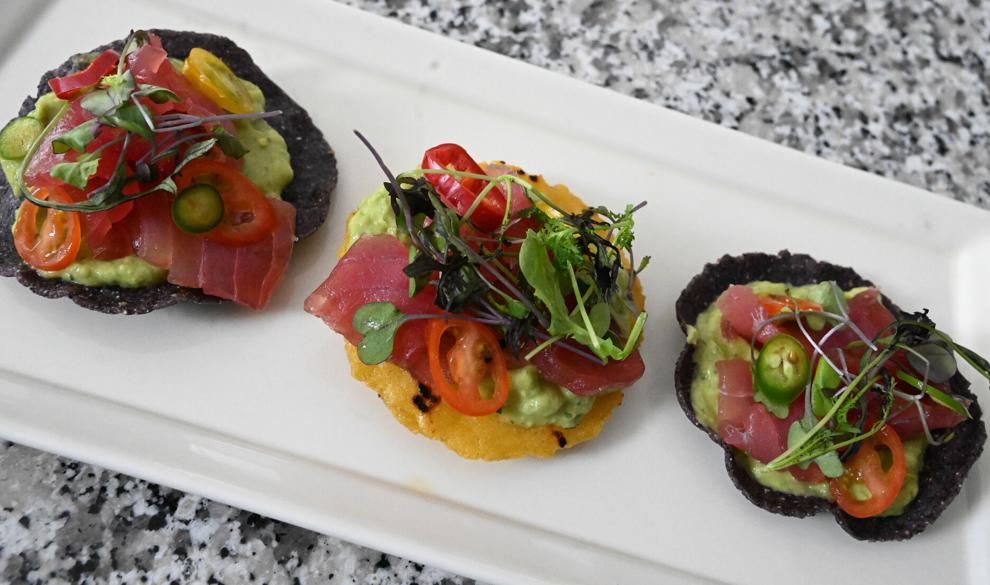 Q: What brought you to the Springs?
A: After the pandemic shut everything down in Santa Fe, I came to Denver and worked there. Then I came to Colorado Springs to see what the dining scene was like here. I decided there was potential for introducing my take on Central Mexican cuisine.
Q: What is the difference between Central Mexican food and other regions of Mexico?
A: The different ingredients that are indigenous. In Central Mexico we use a lot of pork and corn. Corn grows here. In Northern Mexico they have wheat and beef. There are regionally different herbs and spices in various locations in Mexico.

Colorado Springs gets tips for making hot chicken sandwiches
Q: When you saw opportunity for following your dream of owning a restaurant, why did you go for a food truck?
A: First, finances. I leased a truck and saved every penny until I could own the truck. At the time, the virus was affecting how people were dining. The food truck gave me the freedom to reach different markets to get my name out, which is my goal before I move into bigger things. I have ideas and have been collecting equipment and eyeing areas of the Springs where I think my style of food would be a fit.
Q: Why the name Tepex?
A: It's an interesting story. I had plans to retire when I was 35, but things have changed. Tepex is short for Tepextate, an agave plant that takes about 35 years to mature and blossom. I plan to make mezcal, a type of tequila, with this special agave. When I do have a restaurant, I want to have a mezcal bar with high-end sipping mezcal.
Q: When that dream comes to fruition, do you have a name for the eatery?
A: Yes, Zenaida, my mother's name. And it'll be more of a fine Mexican dining establishment. In the meantime I have another project in the works that I will call KÜHI. It's from the Indigenous Mexican language "Otomí" and means "delicious."
(As Trancoso is making plans for this next step, owning a restaurant, he keeps busy parking his food truck at special events and at local craft breweries. Follow him on social media for locations and times of where to catch him.
contact the writer: 636-0271.)